New Financial Planning Service From Fiske

Fiske has provided investment management services since we were founded in 1973. For the past 50 years we have often worked closely with our clients' financial advisers – thereby ensuring that the investment strategies we design for them integrate with their overall financial affairs.
Now demand for a service that combines investment management with financial planning has grown to such an extent that we have decided to launch an integrated Financial Planning offering.
Our clients will be aware of the value of investment management, but we thought that it would be interesting to explain what they can expect from the financial planning service.
To see our new guide on Year-end tax planning 2022/23 click here.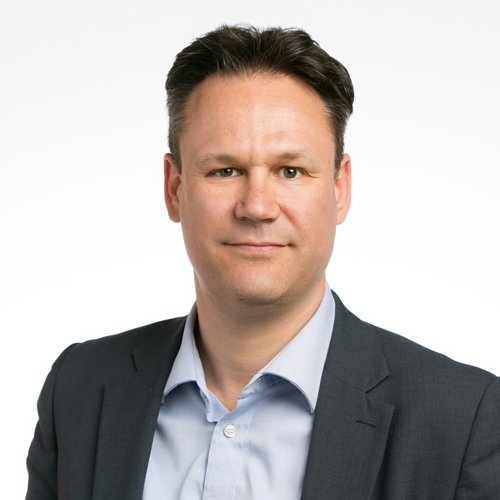 We have been working with Jeremy Pooley, a Chartered Financial Planner for nearly ten years, so we asked him some questions.
Who are the typical clients that approach you for financial planning advice?
Most people I meet are at, or approaching, a transition point in their lives. What has gone before was comfortable and predictable but now they are in a time of change and the future is uncertain.
The main life transition I encounter is retirement or more specifically pre-retirement. The clients are typically in their mid-40s to 50s and there are two main reasons why they contact me. Either their children are now more independent so they finally have time to think about the future, or they have received a big promotion or pay rise and they want to use the extra money wisely as they plan for life after work.
At other times, my job is to give people the confidence to manage their finances after their lives have been turned upside down. Two examples are divorce and bereavement. Often the client has never had close sight of the family finances, having left their partner to manage them. In this case I use the early part of our relationship to make the money they now control less intimidating, give them a core level understanding of what they have and educate them on the decisions they need to make. If someone never feels confident enough to make certain decisions, they can delegate them to me, in association with their next of kin if appropriate.
Financial planning can also be very useful for individuals who have sold or are planning to sell their business. While the injection of a large capital sum into the family finances is extremely good news, the business owner can feel a real sense of loss as they lose their purpose in life, running the business. There are only so many rounds of golf that someone can play, so I use the tools and techniques that encourage them to identify a new purpose. Then they continue to feel fulfilled and, of course, they can use their newly acquired wealth to enable it. These clients often face challenges with the pension lifetime allowance or are looking to minimise their annual tax bill. I help them with these things and, if they have the capacity to hold higher risk investments, I may introduce them to products such as VCTs (Venture Capital Trusts) and EIS (Enterprise Investment Schemes). These can help them reduce their tax bill by investing in start-up and early stage businesses run by entrepreneurs who are in the same situation as they were 20 or 30 years earlier.
Later life is the time when people who have already retired think about how to pass their money down the generations. This means I often bring their children and grandchildren into the conversation. The discussion about aims and preferences is like that between a couple, but more complicated because there are more participants. I work to find a compromise solution that minimises inheritance tax, ensures appropriate legacies are left and that is as tax efficient as possible for all concerned. Even after allowing for long-term-care planning the cash flow model often shows that the client will have more money than they need to achieve their plans and this can free them up to think about giving to charities and other causes they support.
How do you work with your clients?
The relationship between a financial planner and the client, like that with an investment manager, usually lasts many years. It is built on trust, so when I first start to work with a client, I follow a three-stage process that plays out over several meetings. It helps me understand the 'big picture' and builds the client's confidence in my capabilities.
First, I like to determine what I call 'Point A'- what is the client's current situation? This involves an in-depth exploration of their financial situation and lifestyle. It is the foundation on which I base all my subsequent recommendations.
Next, there is a discussion about 'Point B'- where does the client want to be in the future? This defines what their ideal future looks like. Do they want to reduce, maintain, or even expand their lifestyle? Do they want to move house, travel, or indulge in an expensive hobby?
This can be a very interesting exercise, especially when I am working with a couple. Often it is the first time they have asked themselves these questions and the discussions can be eye-opening for both partners. My job is to keep the conversation moving and help them to find a compromise that the financial plan can support. I use a range of tools to tease out the answers to my questions and to make the process as painless as possible. When a harmonious joint vision has been agreed, I can move to the next stage of the process – getting from 'Point A' to 'Point B'.
For most clients, this is the reason they sought out financial advice. Before our first meeting they would not have asked the question in this way, but this is what was in their minds: "What do we need to do with our finances for the rest of our working lives to achieve our post-retirement vision?" The information from the initial meetings allows me to calculate the financial implications of the answer to this question.
Occasionally my conclusion is that they will never be able to save enough to do what they would like and I go back to them and talk them through what they can realistically expect. But, more usually, I put together a recommendation that covers how their finances should be structured, what they need to save each month and where they should save it. This allows us to have a further conversation about any compromises that may need to be made to turn the plans into reality.
Moving forward we have regular six-monthly or annual check-ins. We review progress towards the goals we set and, if necessary, I act as an honest broker and challenge them on the commitments they made. If they said they would save £500 per month and haven't, why is this and do we need to update the approach? There are other reasons for changing the strategy too. Maybe the initial assumptions are no longer valid, market conditions have altered or there has been a change in their life that necessitates a rethink.
One tool that I like to use is cash flow planning. This lets me model expected income and expenditure until a specific date in the future, usually death. It can provide reassurance that someone will have enough income for the rest of their lives and give them the confidence to try something new, or it can show why a rethink of future plans is needed. One of the best features of the tool is the way it can show the information in different ways. For the analytically minded there is a spreadsheet of data to be interrogated, while for people who are more visual, there is a graphical representation.
Are you an investment manager?
My job is financial planning not investment management – I leave that to my colleagues at Fiske. However, the discussions that I have with clients about their plans, their appetite for risk and personal preferences, are very relevant to the investment strategy that will be used to help achieve their goals. Clients can talk directly to their investment manager and the conversation will be within the context of the financial plans that they have developed with me. I share information with the investment manager, such as the investment growth required and risk profile, and this forms a framework for investment decisions. Based on a client's desired outcome, if their capital is growing better than expected I may even recommend that they move to lower risk investments that should still provide the income needed.