Fiske expands wealth management team
Fiske has appointed Tony Conway and Greg Fields to its wealth management team. They are part of an expanding team of investment professionals who are driving the growth of Fiske's wealth management capability.
Tony has extensive international experience in investment and private banking and has been in the financial services industry for over 35 years. He has worked for some of the world's largest banks, including HSBC, UBS and Julius Baer and has spent time working in Hong Kong and Switzerland. As a wealth manager he has worked with Greg for many years, looking after clients from the UK, Middle East, Asia and the Far East. Tony is a Chartered Wealth Manager and a Chartered Fellow of the CISI.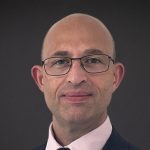 Greg has nearly three decades of wealth management and private banking experience. He spent many years working with international clients in the Private Banking industry and notably with BNP Paribas for over 16 years. Greg is a Chartered member of the CISI.
James Harrison, CEO of Fiske, said: "I am delighted to welcome Tony and Greg, who bring decades of experience and fit well with our culture of being highly client-focused.".
Tony Conway added: "We are very pleased to be joining Fiske at this time of development and growth. The company has a remarkable history and an excellent track record with an exceptionally loyal client base. Our approach to clients is entirely aligned with Fiske's client-oriented philosophy and our skills will be complementary to those of the existing team."
James Harrison further commented: "This is an exciting time for Fiske. We have refreshed our branding, launched a new website and moved to new offices. These appointments are another step along the road of our growth plans and it will add to the increasing range of services we are able to offer existing clients and new ones."
For more information:
Fiske plc
Ian Clogg
Bulletin
Chris Bridges
07983 295719